FAMILY ACUPUNCTURE ORIENTAL HERBAL MEDICINE
OMD Peace Family Acupuncture & Oriental Herbal Medicine treats the whole person to bring balance to your entire being. Whether you suffer from acute pain, chronic headaches, anxiety & stress or other treatable disorder, your doctor will provide a holistic, yet personal approach to your treatment.
There is no need to suffer unnecessarily where other treatments or medications have been unsuccessful. OMD Peace provides hope for a healthier tomorrow by focusing on your physical & mental wellness. When there is hope, there can be peace.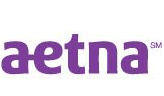 Most insurance accepted, including worker's compensation, AUTO INJURY & FSA programs.
Please contact your insurance provider to see if they cover acupuncture.